Whether its a quotation you need or some extra information or to talk to an expert, Atempo teams are here to help!
Please complete this form and we'll get back to you very rapidly. Thanks!

European leader for conventional data protection, Atempo preserves data ecosystems for mid-sized and corporate organizations globally.
We have a reputation for high-level technical expertise in protecting and migrating very large data volumes (Bank & Finance, Life Sciences, Industry, Media & Entertainment).
What do we do for our clients?
Back up mission-critical data

Restore data as and when needed

Maintain data integrity

Move data securely between storage locations for short or long-term storage

Provide clear analytical dashboards to ensure data storages are managed efficiently and cost effectively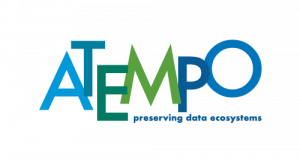 Atempo is a leading independent European-based software vendor with an established global presence providing solutions to protect, store, move and recover all mission-critical data sets for thousands of companies worldwide. With over 25 years' experience in data protection, Atempo offers a complete range of proven solutions for physical and virtual servers' backup, workstations, and migration between different storages of very large data volumes.

I wanted a solution to entrust all my customers' data. I researched the market and selected Atempo's Miria for Archiving. The solution can automate all the features I need. It is reassuring that Miria is used by so many American media & entertainment leaders.
Technical Director - Le Labo Paris
I wanted life insurance for my critical petabyte scale data. Atempo gave it to us.
Pascal Jacot-Guillarmod
IT Project Director - UNIL
If a sales person loses or damages a laptop, we could lose contracts. With Atempo Lina, I'm not worried anymore. If I know that a file was on a laptop, I have a backup ready to restore from any point time and from any place.