Atempo Webinar - Tina (Time Navigator) 4.6.2
TUESDAY 6th NOVEMBER 2018 – 4PM to 4.30 PM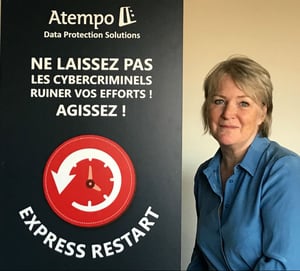 Speaker: Heather Shires,

Product Manager Time Navigator
Atempo, data protection, storage, movement and recovery specialist announces the availability of version 4.6.2 of Time Navigator.
Tina is backup software for physical and virtual servers and applications to answer the needs of companies and their IT teams.
This 30-minute session will outline the benefits of this latest version of Tina (Time Navigator).
We look forward to welcoming you this webinar on 6th November at 4pm (CET) (3pm GMT).